How Better Space Data Is Transforming Precision Agriculture
From plant stress detection to carbon monitoring, hyperspectral imaging is driving the next generation of precision agriculture insights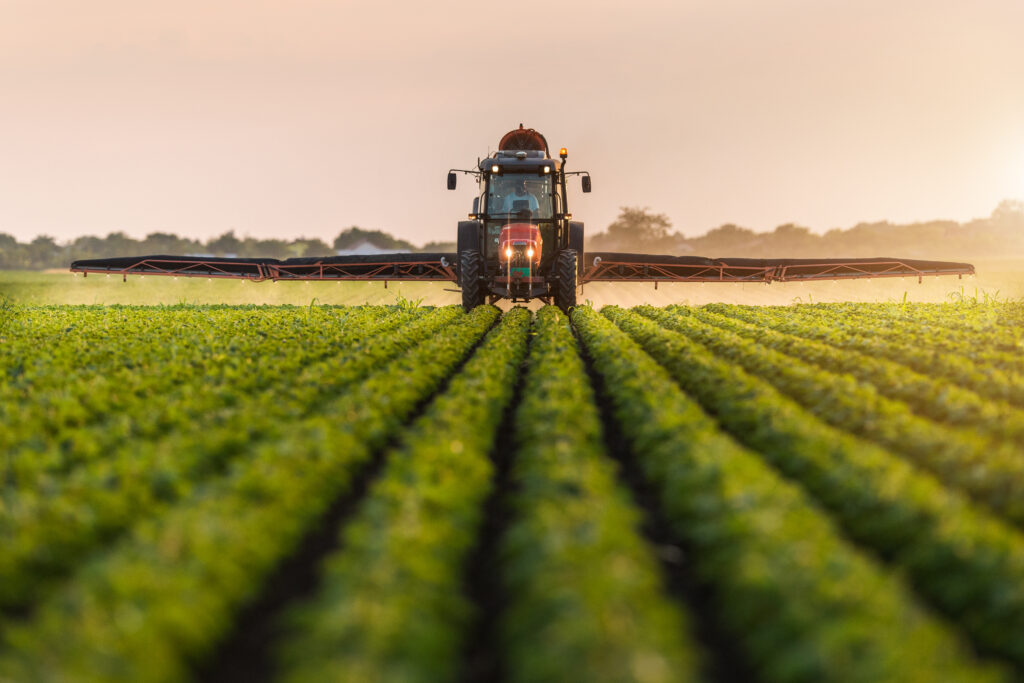 5 Ways Better Data Can Improve Your Yields & ROI
Better satellite imaging data is helping take on agriculture's significant challenges. By helping farmers target specific crop stressors at an early stage this data can help optimize the use of inputs like fertilizers and pesticides and better predict yields.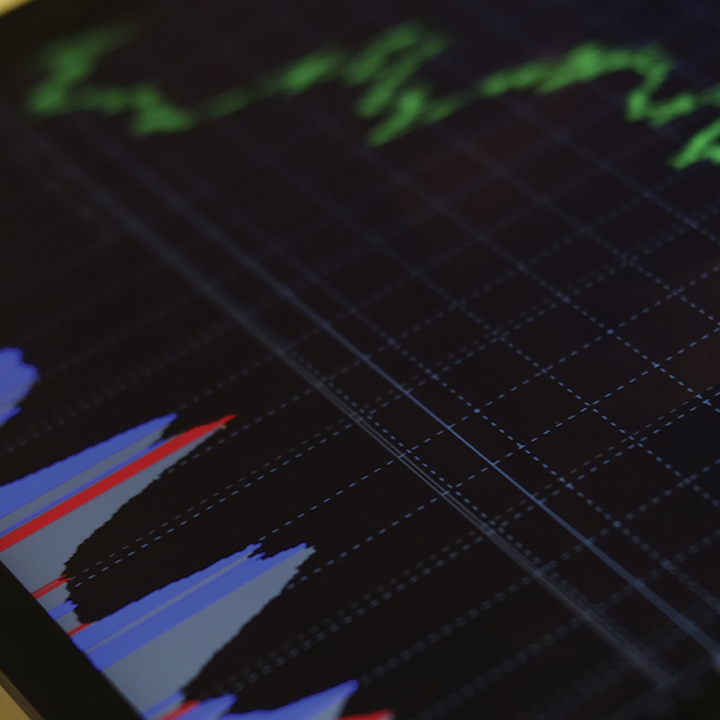 Improve yield estimates with a much smaller margin of error than multispectral data
Identify changes during a "training" growing season to predict future changes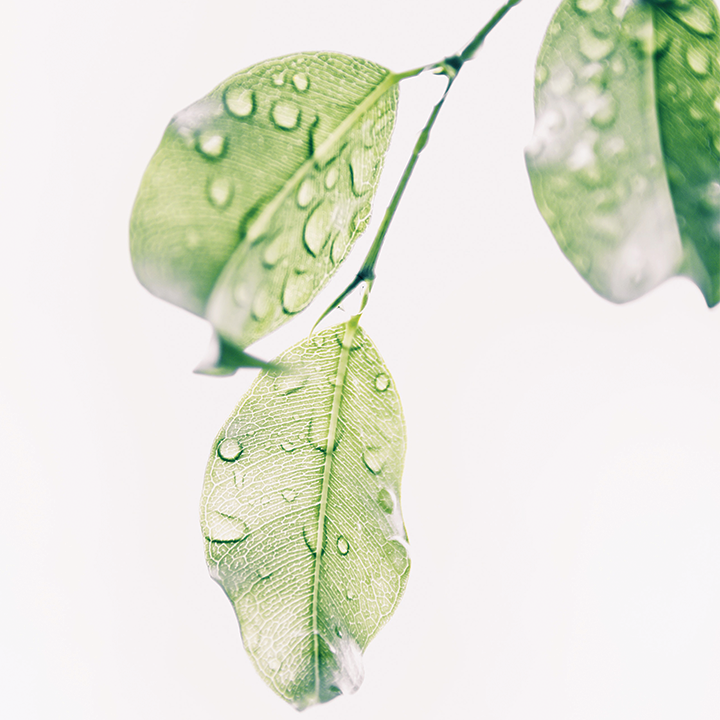 2. Plant Stress Detection
Understand and identify the presence of plant stress using distinct spectral signatures
Develop accurate models to predict plant stress
Identify changes in plant growth due to stressors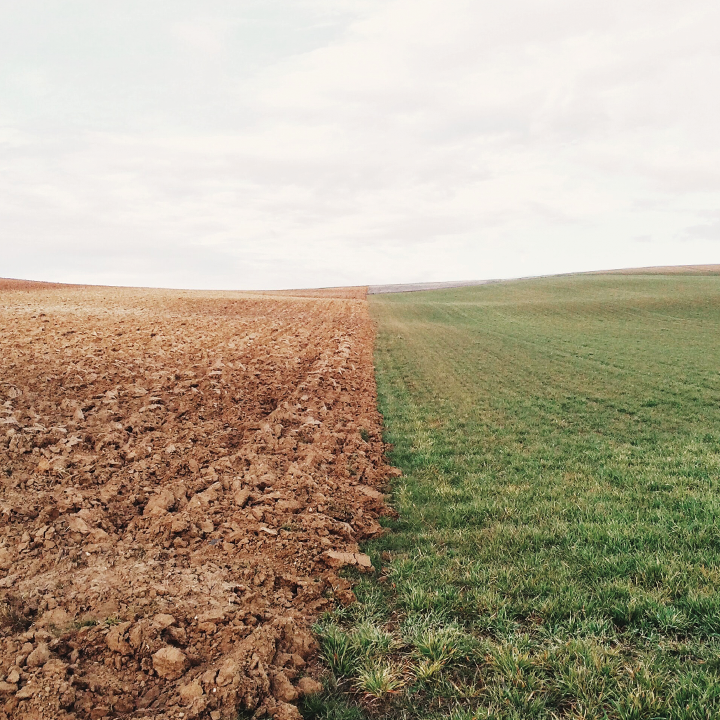 Examine nutrient content through multiple lense
Identify the change in nutrient or biomass content through plant growth and dormancy phases
Model total nitrogen, phosphorus, and available potassium content across numerous soil types
4. Better Data Enables Better Tools
Precision agriculture today most commonly depends on a broadband index based on multispectral imaging data: the normalized difference vegetation index (NDVI). In contrast, access to high resolution hyperspectral data can power over a dozen targeted narrowband indices that define crop and soil health in ways not possible with NDVI, driving targeted tools for specific crop and soil types through enhanced spectral analysis.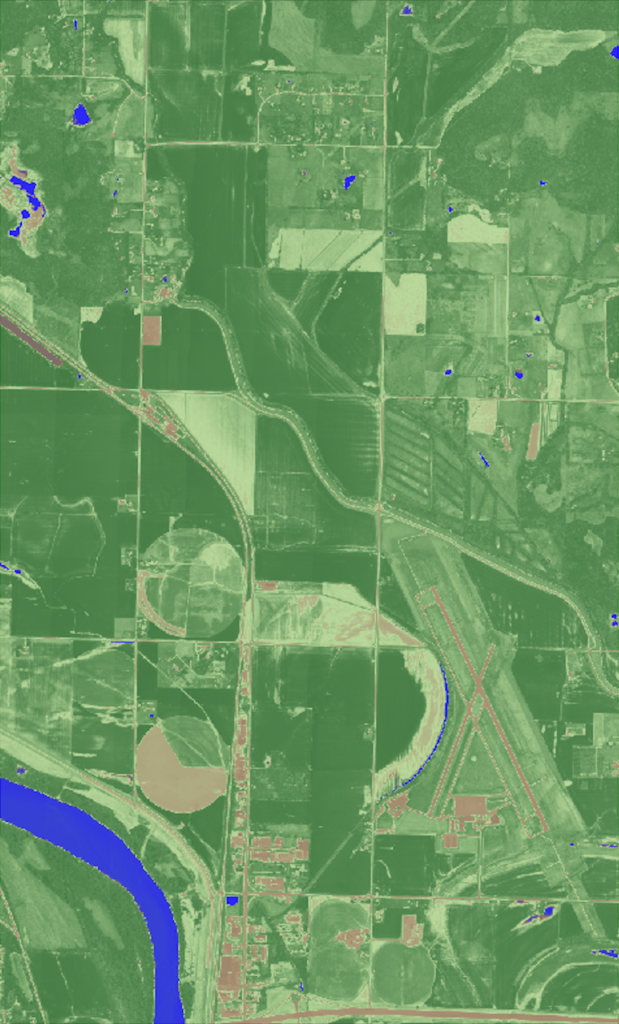 Detects slight changes in the sensitivity of vegetation to examine changes in foliage and senescence – useful in vegetation stress detection.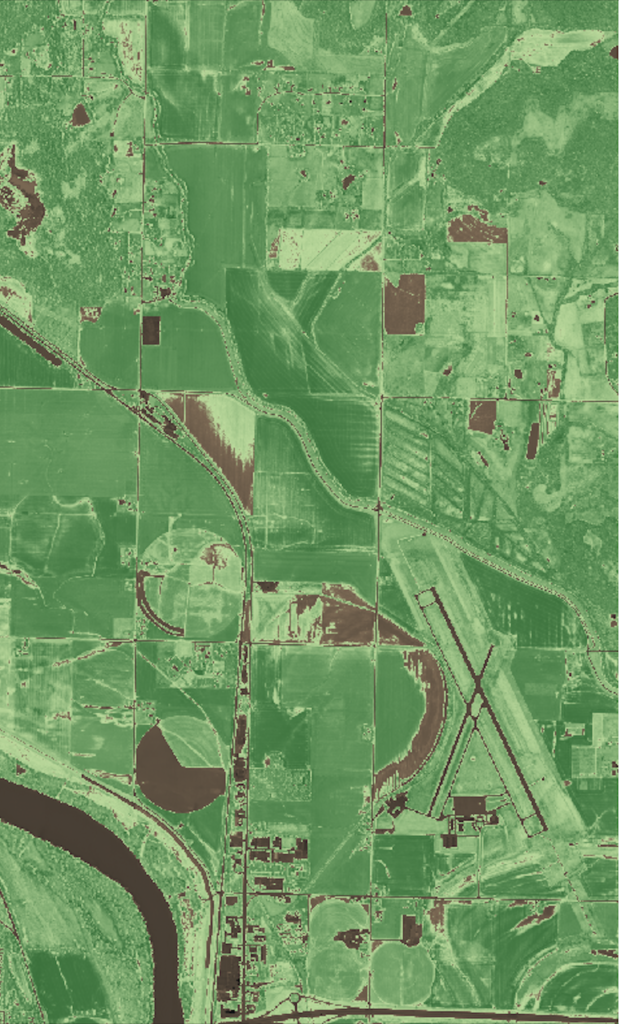 The MCARI2 provides improved measurements of the green leaf area index, which is a key parameter in predicting both crop growth and yields. It is sensitive to chlorophyll concentration, which broadens the absorption feature.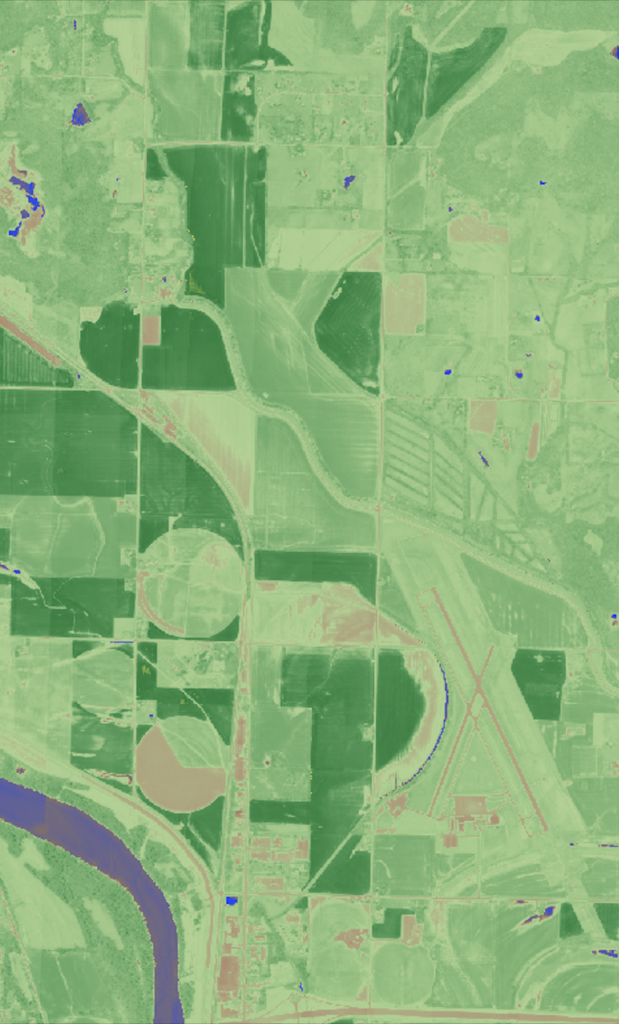 A valuable index that is sensitive to the combined effects of foliage chlorophyll concentration, leaf area, and water content. This index is an effective tool that clearly highlights soils and water.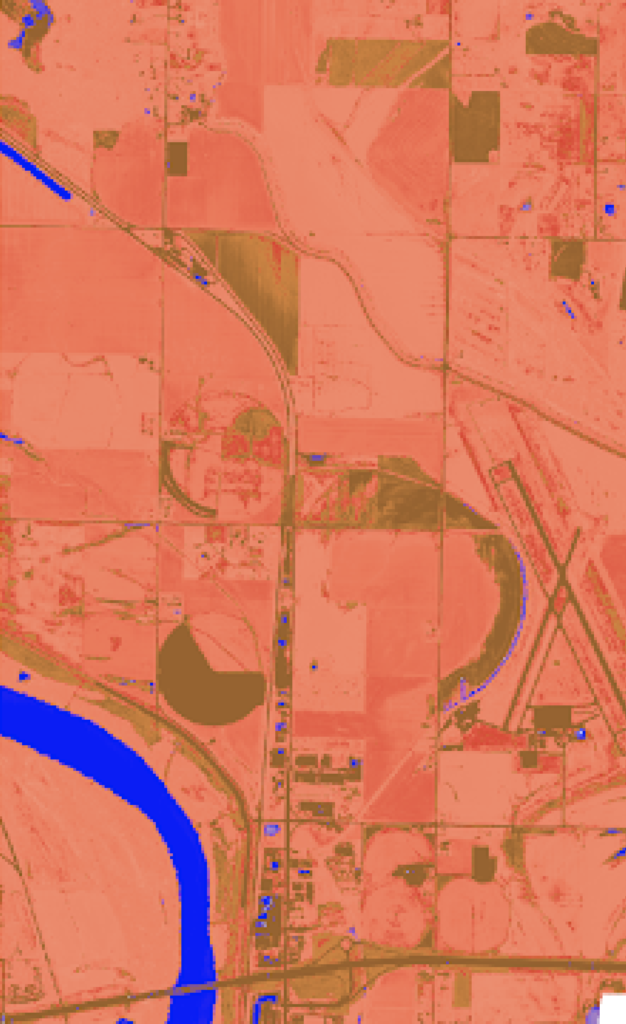 The red edge position can be used derive a wide variety of plant health indicators, such as chlorophyll content and plant water content. These properties are applicable for modelling crop properties and stress monitoring.
New imaging capabilities are reimagining carbon management and tracking in agriculture through improved spectral analysis. Hyperspectral imaging data, like 5m shortwave-infrared, can detect carbon spectral signatures  to offer a convenient and scalable way to drive the verification of carbon management practices.
By helping farmers use less inputs, like fertilizers and pesticides, hyperspectral data sources can help deliver both economic and environmental benefits to the agriculture industry.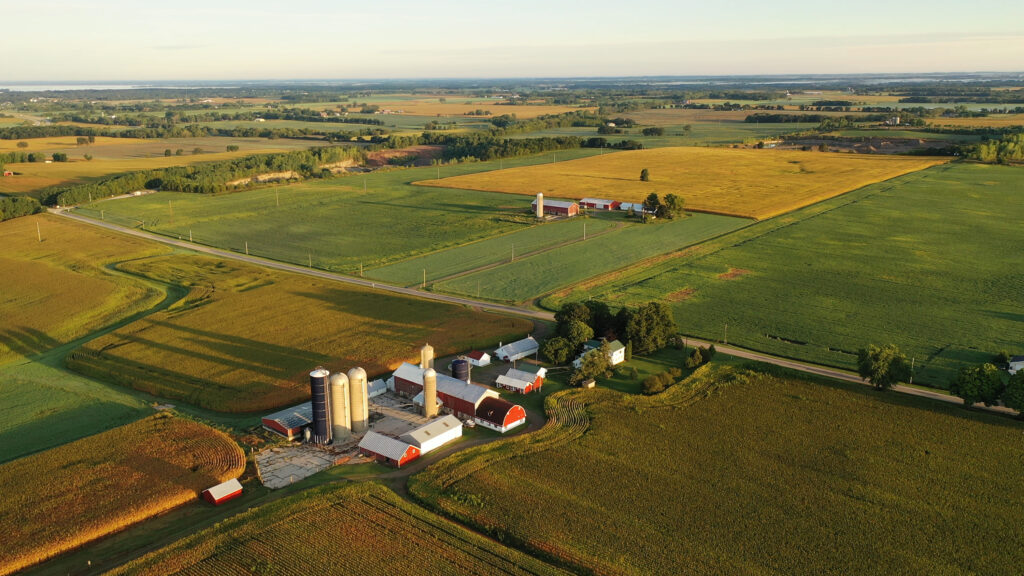 Want to learn more about how better data captured from space is changing your industry? 
Reach out to today to start exploring what hyperspectral means for you.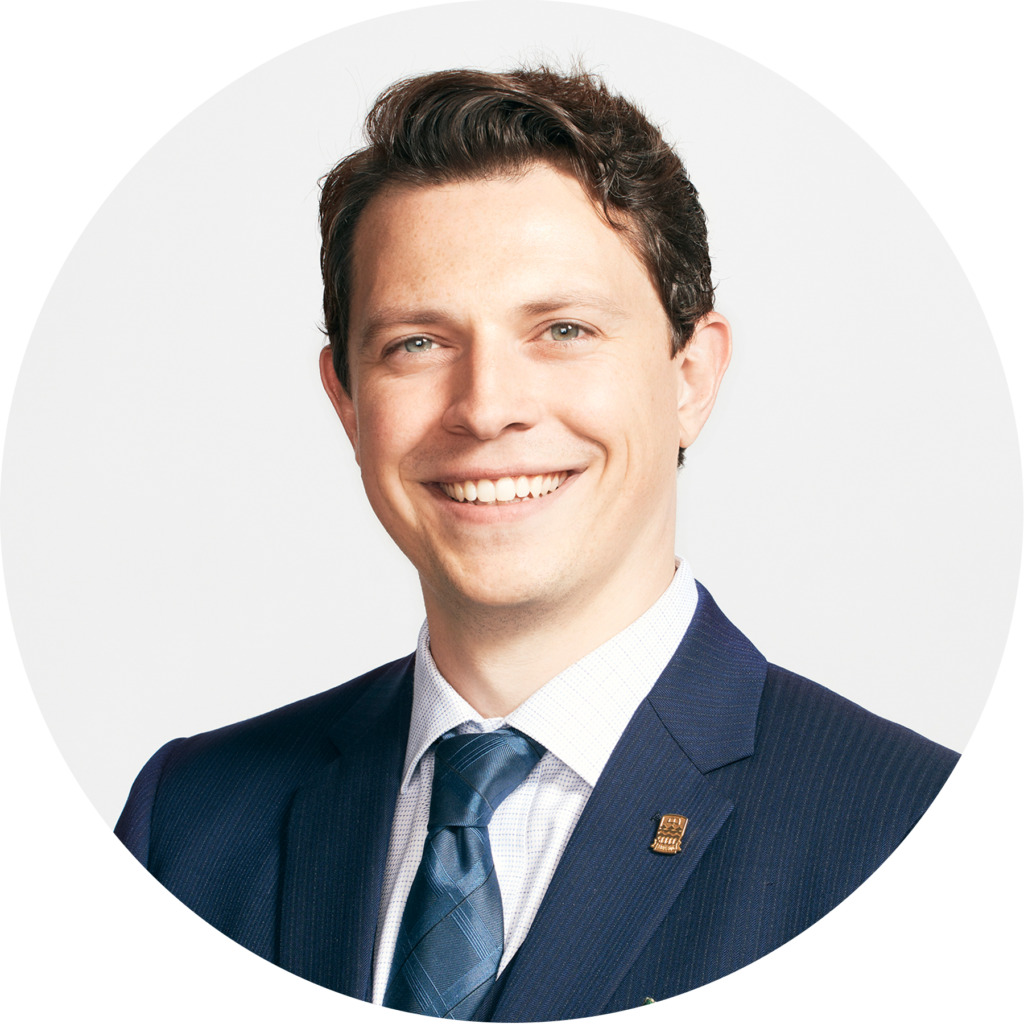 Strategic Initiatives Lead
Wyvern is re-imagining how we image the Earth with innovative satellite designs that capture high resolution hyperspectral imagery at an affordable price, making this data accessible to the agriculture industry for the first time in a meaningful way.
Hyperspectral imaging captures insights far beyond what the human eye can see, and getting this information from space allows for convenient, timely, and scalable insights. For agriculture, we can see the very chemistry of field crops helping to manage them in new exciting ways.
This technology works by capturing 10 to 100s of frequencies of light, where current imaging technologies might capture 3 – 8 frequencies of light. Hyperspectral imagery captures frequencies of light far beyond the visible spectrum, including gathering valuable shortwave-infrared data, which is changing how we can use satellite imaging in the industry.
Connect with us at World Agri-Tech 2022