A Canadian Pioneer: Dr. Roberta Bondar
This International Women's Day Wyvern is celebrating Canada's original space trailblazer. 
Just over 30 years ago, Dr. Roberta Bondar became the first Canadian woman and the first neurologist to travel into space in January of 1992. 
Her accomplished career and success in space medicine led to her appointment as an Officer of the Order of Canada – Canada's highest civilian honour.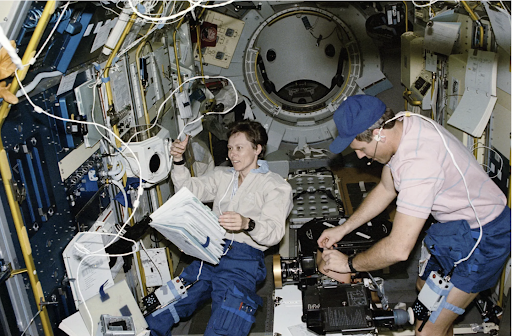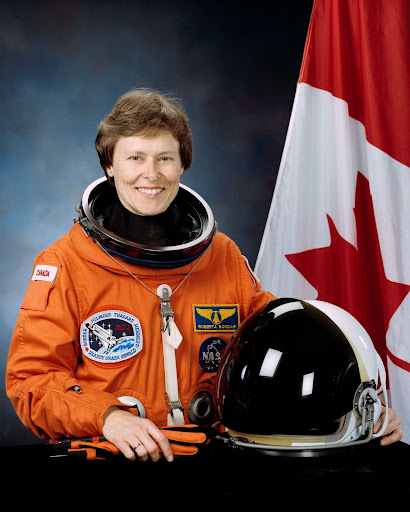 While the world has changed substantially over the past 30 years since her first day in space, the gender disparity in the space industry has been a slow evolution: to this day out of the 574 astronauts to reach space, only 59 of them have been women according to NASA. 
"If you ask me for one thing I remember from the flight, it's seeing the edge of the Earth and seeing the reality of Earth as a planet," said the now 76-year old to The Globe and Mail reflecting back on the 30th anniversary of her space flight. 
Over the years, Bondar became an accomplished photographer going on to capture captivating images of the Earth, which can be seen on her website here.
"I wanted to praise the natural environment," she said. "I wanted to get people to love it, because if you don't love something it's very hard to want to protect it." she explained to The Globe and Mail. 
Similar to Dr. Bondar, Wyvern is also looking to use the power of imagery to help protect the environment, as hyperspectral imaging from space is opening new possibilities to reduce greenhouse gas emissions in major industries like agriculture and oil & gas. 
Dr. Bondar helped pave the way for women in the space industry today. While disparity in the industry has lessened since 1992, there's still much more work to be done. Wyvern is proud to celebrate our leadership team, with 4 out of 6 executives being accomplished women leading one of Canada's fastest growing space startups. The company continues to build a diverse team, including the recent addition of Priya Patel, Environmental Data Applications Researcher at Wyvern. 
Priya Patel is an engineer-in-training and graduate student at the University of Toronto. Her expertise is focused on using remote sensing data to understand climate and air quality in urban environments. More specifically, she is currently researching how air quality has changed across urban environments as a result of the COVID-19 pandemic. 
Priya has worked with clients in both the public and private sector, and she is passionate about understanding how data and research can be used to inform design decisions in the urban and agricultural sectors. 
She is a blogger extraordinaire publishing Earthbound, a collection of articles exploring the intersection of geospatial, remote imaging, data science, and climate change.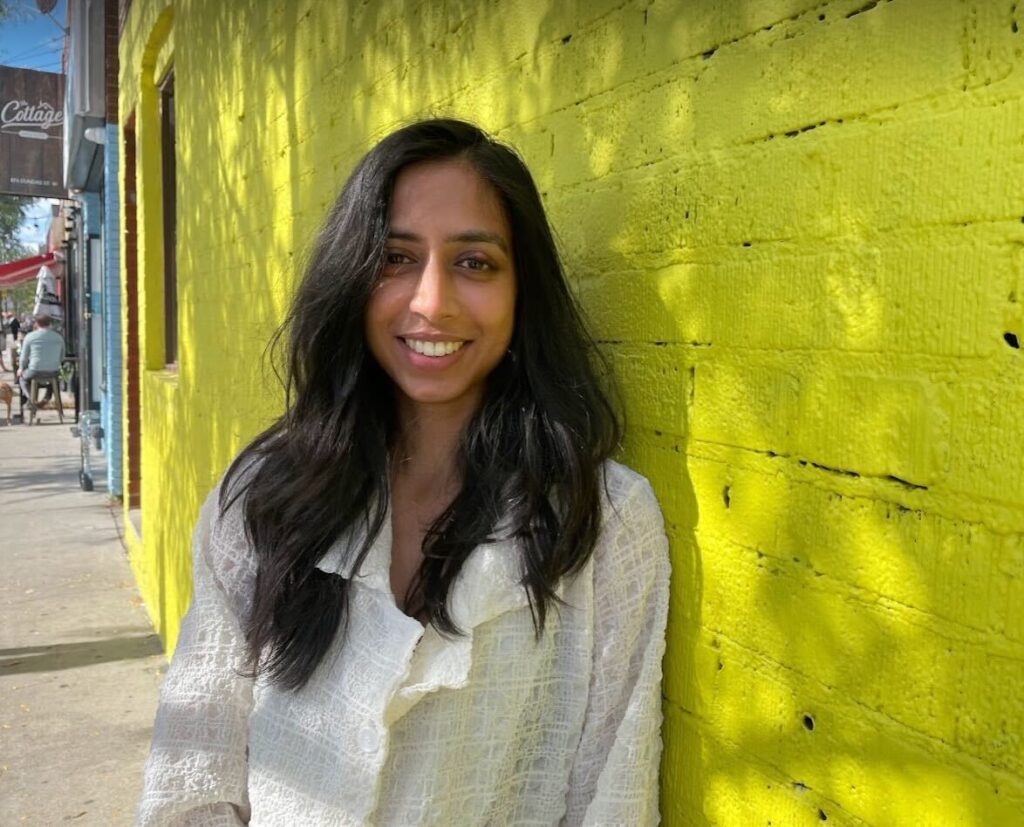 What inspired you to start your blog, Earthbound? 
I decided to start my blog after starting graduate school. I was reading papers on the latest research in earth observation science, and I was taking extensive notes to build a comprehensive literature review for my own research. I figured other professionals in the same field, but outside of academia, might be interested in this work as well, and I wanted to share it with them. The response was so immediate and positive that it motivated me to continue building the blog and the type of content I offer. 
What impact do you hope to have writing about this content?
I hope that my blog can play a role in bridging the gap between industry and academia. There is so much incredible research being published, and unfortunately, a lot of it is locked behind expensive paywalls, making it difficult for those outside of universities and other research institutions to access. 
I'm hoping that by creating short, easy-to-read posts that summarize the latest research and its findings, I can inspire people to learn more. 
Why did you choose to join Wyvern?
Kurtis Broda, one of founders of Wyvern, reached out to me and told me that he had found and enjoyed my blog. He told me about Wyvern's mission and my potential role at the company. As someone who is trying to figure out the next step in my career, I'm really interested in finding a research-focused position that will allow me to use my research experience to develop products and solutions for clients. So, this role at Wyvern was perfect!
Tell us about your role. For example, what's the most exciting thing you've worked on?
I'm currently completing a four-month internship as an Environmental Application Researcher at Wyvern. My job is to understand how hyperspectral remote sensing data can be applied to areas outside of agriculture. I've been spending a lot of time reaching greenhouse gas indices and wetland monitoring. My goal for this internship is to write a whitepaper and develop a data analytics product that demonstrates the power of Wyvern data. One of the best parts of my job is working with the Products team to figure out how our upcoming data can be used to solve real-world problems. 
What would you say to other women looking to get into the space industry?
My career in the space industry was unexpected. I loved learning about data science and how it could be used to model climate and air pollution, and this work led me to a career in space. What I tell younger students is that they should really look for and pursue opportunities outside of school and work. I think a lot of young people, and especially women, worry about not being qualified enough to work in the space industry. What I would emphasize is that you learn so much about your work on the job. So don't worry about it and pursue it anyway!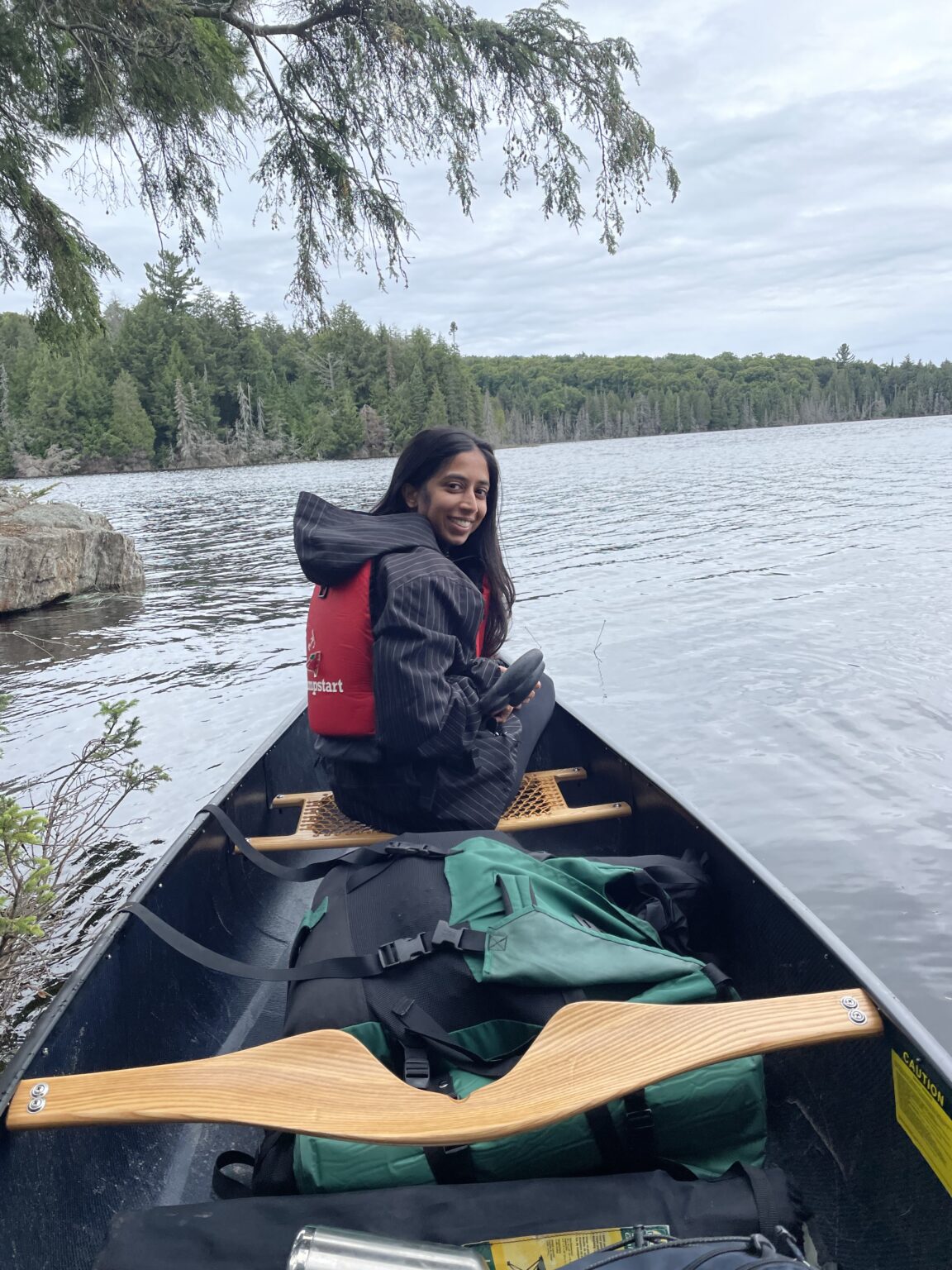 What do you spend your time outside work doing? 
I spend a lot of time working on my blog, which can be time-consuming, but I really enjoy it. I love to go on long walks around my city; I find that it's the only thing that calms me down when I'm stressed out from my work. My new year's resolution was to learn how to cook, so I've also been spending a lot of time in the kitchen!
To read more about some of the women of Wyvern, please check out our #WorldSpaceWeek post here.
Happy International Women's Day!
Wyvern Team